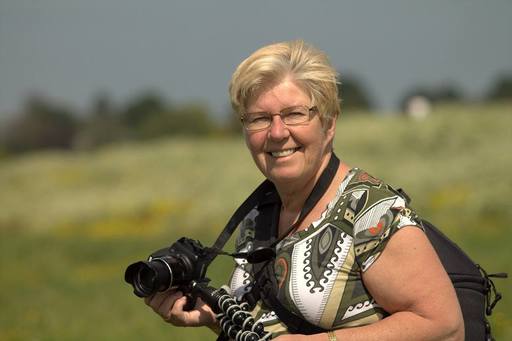 CLICK ON A PICTURE TO ENLARGE AND FOR MORE INFORMATION
WELCOME
My name is Angeline Rijkeboer, I was born in 1951 and I live in Blaricum in the Netherlands.
I have always been interested in drawing and painting using mainly watercolour and pastels. However, a few years ago, I began painting acrylics on canvas.
My favourite subjects are animals, especially wildlife, birds and pets.
I also like to paint landscapes and little villages.
I took watercolour lessons at an art academy for two years but most of the techniques I have learned from experience. I also consult painting technique books.
All my paintings on canvas are painted around the side (see photo on the right), so they don't need a frame but can be framed if preferred.
The pastel and watercolour paintings are supplied with a passe-partout frame.
If you are interested in ordering a painting please get in touch.
I can supply all subjects from a photograph or from fantasy.
For information or comments please contact me by clicking on the little envelope below.
Click on the pictures to enlarge and for details.
Also visit my photograpy website: www.fotografie-anrij.fotoport.nl
© ANGELINE RIJKEBOER